Good day guests, friends and collaborators. I'm extremely excited to share my latest project made with light for Tim McGraw's lyric video for his new release single: NEON CHURCH.
A bit about the backstory:
I was given the freedom to interpret the song with the use of my talents. My vision was to make a heartfelt, honest, creative video where you can see the imprint of the artist's hand which would help convey the essence of the song. I wanted to make this an intimate, personal piece, pushing creative limits and drawing on the words in the song for inspiration.
To achieve this, I gathered about 20 creatives from various backgrounds and orchestrated them as they wrote the song lyrics utilizing light painting. All talent found it an energizing and liberating experience to add a personal touch to the video. "Being motionless in a dark room, and to have Patrick creating mysterious shapes of light around me, felt peaceful and intriguing. The result, the magnificent wings of fire around me, is so striking! I have worked with Patrick many times before and it has always been unique and creative. This project was certainly special." - Anita Bombita, Fire Angel
For NEON CHURCH, we needed the ideal rustic bar with a great atmosphere: the Blue Dog Motel in Montreal. It was the perfect backdrop to compliment the sentiment of this song. I had the pleasure of working with calligrapher Romain Boz (Garbage Beauty), for the first time through this project. Romain had to navigate the translation of his calligraphy art into light writing in a short amount of time. "The main difference between light writing and standard hand writing is the support. In light writing, you have to visualize your working area in front of you, floating in the space. There is no point of reference like you get on paper and you have to relearn how to use the light tools to create a good flow. It's not about pressure on paper but angles and motions in the air and space. Once you understand it and focus on this idea... it's limitless." - Romain Boz, Calligraphy Artist

We used light tools that I designed for Liteblades® about a year ago. They had been waiting for the perfect opportunity to be showcased before being released for purchase. These tools are designed to do writing, calligraphy and drawing fine lines in light painting. The Liteblades® Pen Tips are now available here.
Capturing the vision required 3 Sony a7rIII cameras, one Atomos Shogun, many Klarus flashlights, plenty of colour gels and of course, lots of darkness. Then a combination of photography and video made up the final piece. Specialized software allowed real-time light painting results from multiple aligned cameras while filming.
Upon the release of the NEON CHURCH lyric video, Tim McGraw's social media followers, established and new alike, supported the project with great enthusiasm. It feels like the public really understood what we were trying to create which is very rewarding for all of us involved. For Tim to offer that they "were blown away" with the work and that he acknowledges me "as an artist who uses light as paint and darkness as a canvas" which "couldn't be more perfect for NEON CHURCH" (Tim McGraw Twitter) is the icing on the cake.
It has been a pleasure and an honour to work on this project. I hope it inspires you to light paint and get your creative juices going!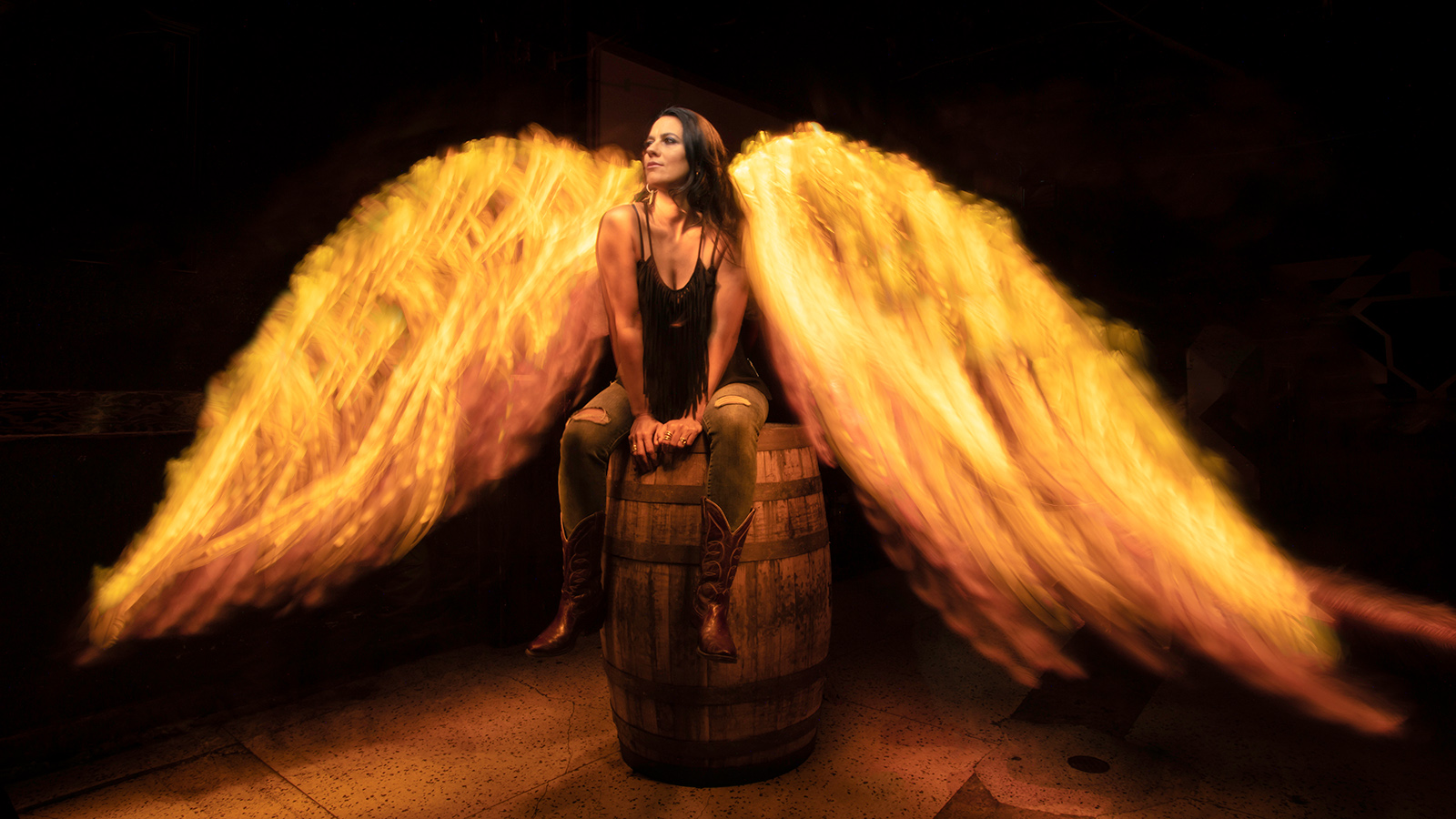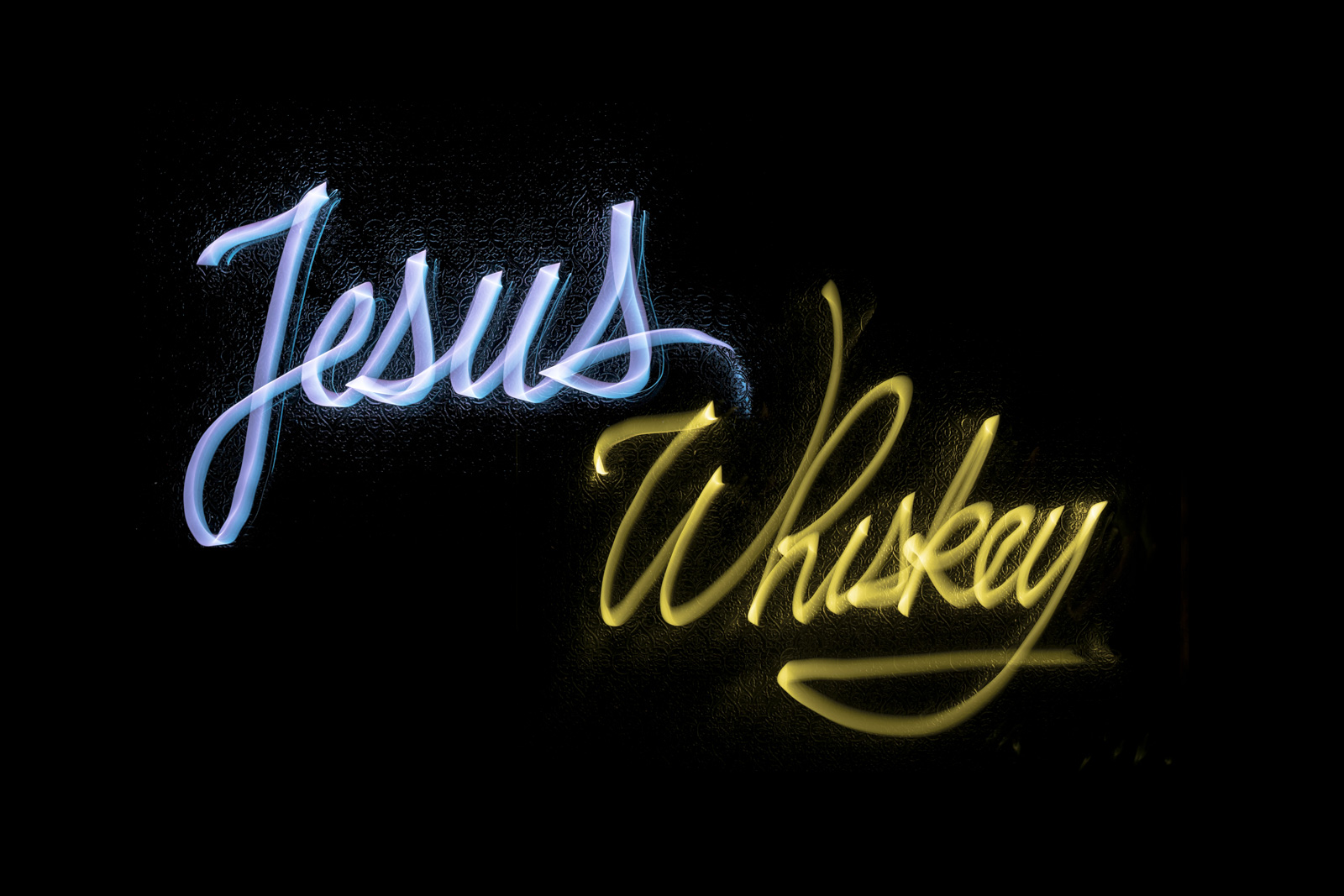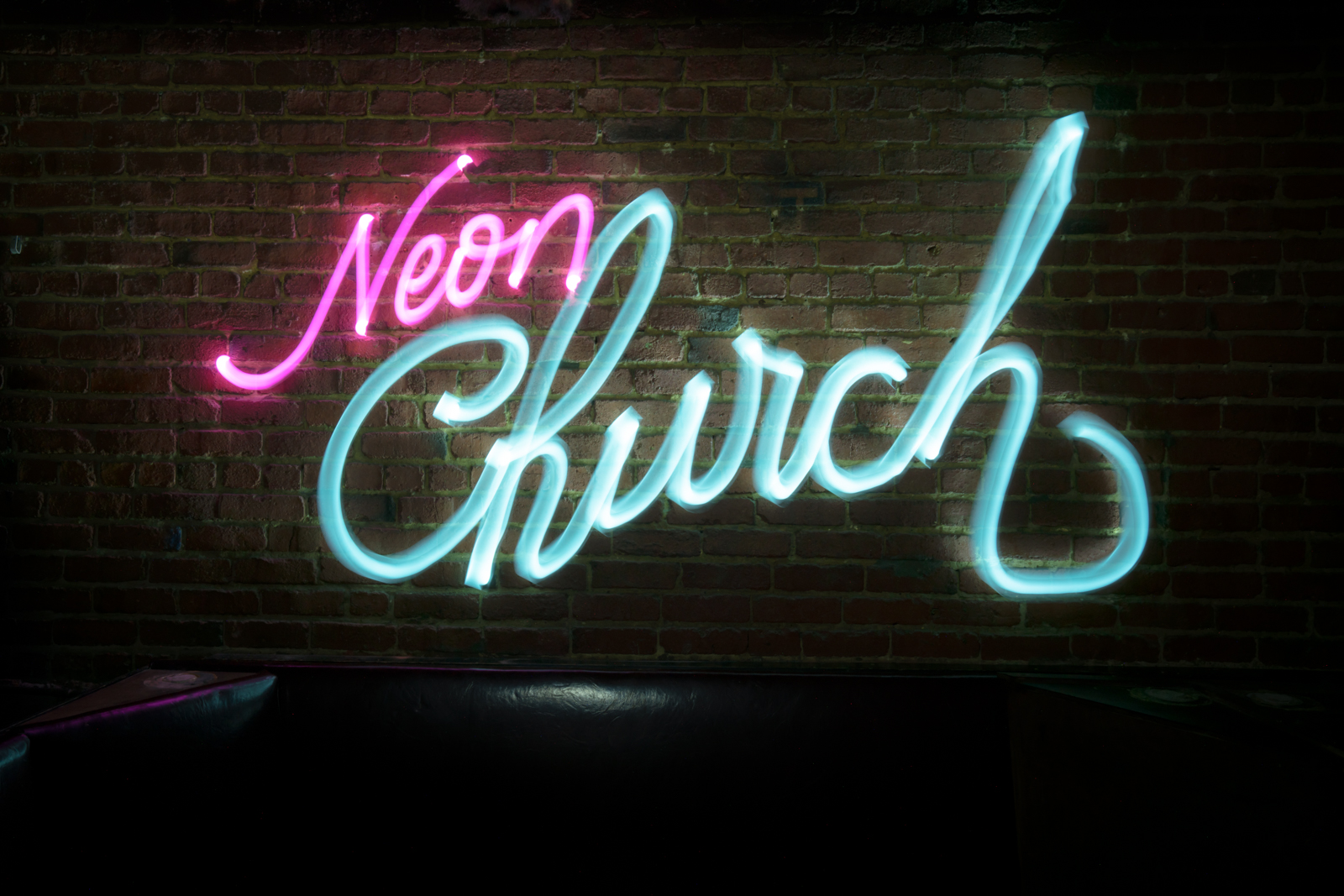 Two behind the scene videos here for you:
Credits:
Director, DOP, Light Painting & Co-editor: Patrick Rochon
Editor for the lyric video Neon Church: Pierre Tremblay - Listo Films
Calligrapher: Romain Boz - Garbage Beauty
Writing-performers, in order of appearance:
Vinzenz Lüps, Anne M. Paré, Satya Wang,
Fiona Annis, Anita Bensabat, Stefan Verna,
La Vy, Andres F Melilla, Claudelle Bilodeau,
Jean Marc Abela, Natalie Vegas, Rodrigo Gudiño,
Stéphane Cocke, Jennifer Cloutier.
Fire Angel: Anita Bombita
Makeup and hair by Jennifer Low
Assistants: Julie Soto and Martin Savoie
Shoot at The Blue Dog Motel and at Rochon Creative Studio in Montreal
Special thanks to all the friends who participated in creating this video and especially to you Tim McGraw and your amazing team! timmcgraw.com
Created by Patrick Rochon patrickthelightpainter.com
Light tools by Liteblades® liteblades.com
Supported by Suzy Johnston + Associates suzyjohnston.com